Ahmedabad, 2nd June 2023: Modi @20, a national exhibition featuring captivating paintings that celebrate the life and vision of Prime Minister Narendra Modi, commenced in Ahmedabad on Friday.
The exhibition, featuring the artworks of 100 eminent and young artists from across India, has been organised by Bhubaneswar-based Suvadra Art Gallery, a unit of Suvadra Trust. The exhibition aims to create awareness about the remarkable journey and visionary leadership of Prime Minister Narendra Modi among the people of Gujarat and India as a whole using diverse art creations.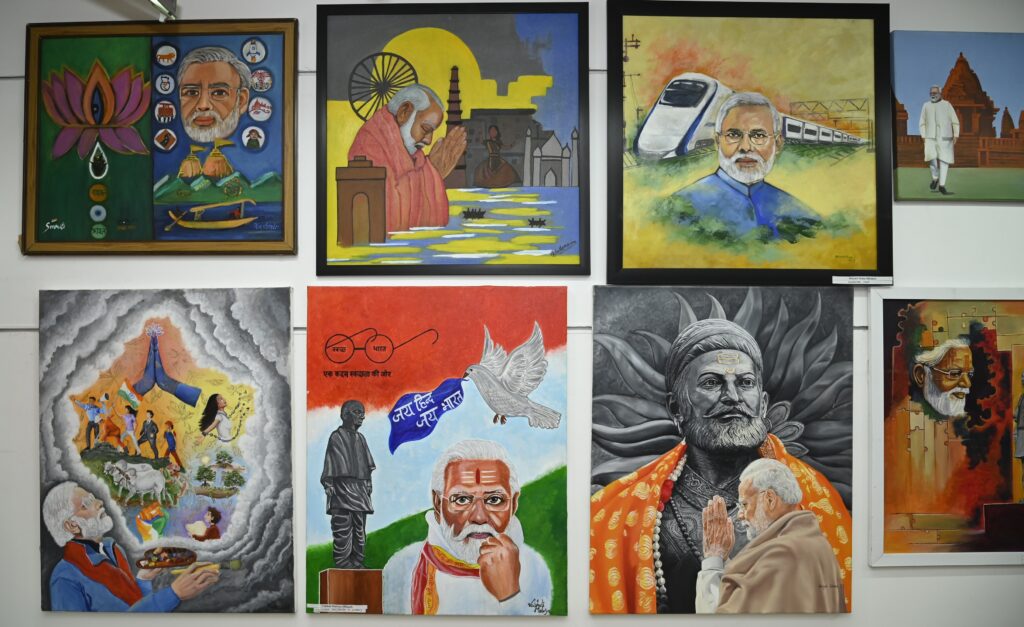 The exhibition was inaugurated in the presence of Ahmedabad Mayor and Chief Guest Kiritkumar Parmar, Deputy Mayor Smt. Geetaben J. Patel, Standing committee Chairman Shri Hitesh K. Barot, were the special guests on the occasion. Also present were Dr. Surya Rath, Chairman of Suvadra Art Gallery, and HK Dash, Chairman of State Environment Impact Assessment Authority. 
The artworks at Modi @20 provide a vibrant visual representation of PM Modi's accomplishments, his undying dedication to the nation, and his transformative vision for a developed India. The unique exhibition explores various facets of his life, highlighting his inspiring leadership, social initiatives, and relentless pursuit of progress. It has been curated by Suvadra Art Gallery Director, Ashok Nayak.
"Through Modi @20, we are honouring the remarkable achievements of Prime Minister Narendra Modi. The exhibition is a testament to his visionary leadership, and we are delighted to bring it to Ahmedabad. We are confident that this exhibition will make more people aware of the truly transformative work he is doing," said Badri Mohapatra, Chairman of the exhibition's reception committee.
The exhibition has already been held in Bhubaneswar, Guwahati, and Bhopal, and drew excellent responses. The exhibition is taking place at the Gujarat State Lalitkala Art Gallery from June 2 to 4.