The Riverside School named in Top 10 shortlist for World's Best School Prize for Innovation
Ahmedabad : Riverside School is among the Five inspirational Indian schools that have been named in the Top 10 shortlists for the $250,000 World's Best School Prizes. The five World's Best School Prizes, founded last year by T4 Education in collaboration with Accenture, American Express, Yayasan Hasanah, and the Lemann Foundation are the world's most prestigious education prizes.
The Riverside School, an independent international school in Ahmedabad, Gujarat, India, which has gained worldwide recognition for its groundbreaking, student-centric approach to education, particularly through its I CAN pedagogical model, has been named in the Top 10 shortlist for the World's Best School Prize for Innovation.
Kiran Bir Sethi, the Founder of Riverside School and a renowned educator, emphasizes the importance of promoting innovation in education. She states, "Innovation holds immense value across various domains, yet it is often overlooked when it comes to education within schools. However, I believe that innovation should be embraced as the guiding principle in education."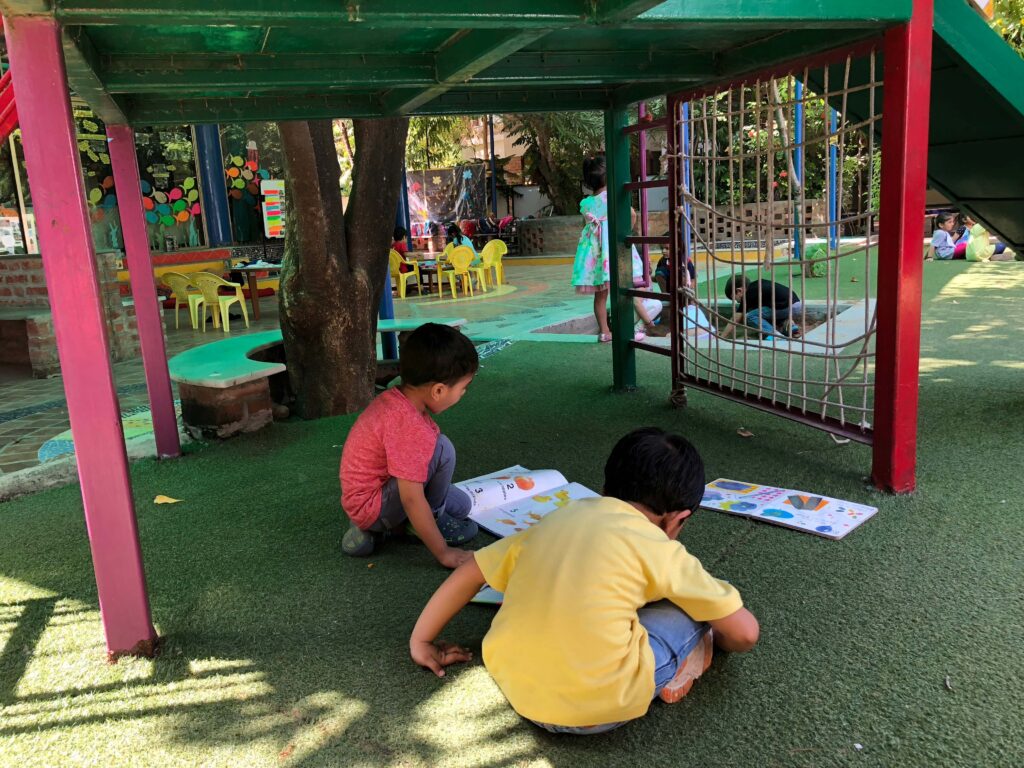 Since its inception, Riverside has adopted a Design Thinking approach and built the I CAN pedagogical model that is student-centric, context-driven, and experiential.
Since 2004, Riverside consistently ranks amongst the top 10 schools in India awarded by Education World and has gained worldwide recognition for its pedagogy. In 2008, Riverside demystified Design Thinking into a simple 4 step process of FEEL, IMAGINE, DO, & SHARE (FIDS) to offer a universally applicable problem-solving and decision-making tool to the world. Research has shown that FIDS enables an I CAN Mindset, cultivating empathy, creativity, and social responsibility.
FIDS model has empowered over 2 million children across the globe to unleash their agency to make the world a better place.
Deepa Avashia, School Champion, Riverside School, says, "The success of Riverside School can be attributed to its community of dedicated faculty, engaged parents, motivated students, committed support staff and enthusiastic partners across the globe, who together form a vibrant community focused on holistic education.  Riverside takes great pride in being acknowledged for placing innovation at the forefront of everything we do over the past 20 years."
The five World's Best School Prizes – for Community Collaboration, Environmental Action, Innovation, Overcoming Adversity, and Supporting Healthy Lives – celebrate schools everywhere for the pivotal role they play in developing the next generation of learners and for their enormous contribution to society's progress, especially in the wake of COVID. The Prizes were established to share the best practices of schools that are transforming the lives of their students and making a real difference to their communities.
Vikas Pota, Founder of T4 Education and the World's Best School Prizes, said:
"The schools shortlisted for the World's Best School Prizes, no matter where they can be found or what they teach, all have one thing in common. They all have a strong school culture. Their leaders know how to attract and motivate exceptional educators, inspire change, and build excellent teaching and learning environments.
"I must congratulate Nagar Nigam Pratibha Baalika Vidhyalaya, Oberoi International School, the Riverside School, Snehalaya English Medium School, and Shindewadi Mumbai Public School on being named in the Top 10 shortlists for the World's Best School Prizes 2023. Schools across the globe will learn from the story of these trailblazing Indian institutions and the culture they have cultivated."
Riverside School's nomination among the top 10 schools for the World's Best School Prizes is a testament to its unwavering commitment to nurture 'content' and 'character' in its students, so that they become citizens for the world.